Semi-Permanent Makeup in Bedford & Milton Keynes
Semi Permanent Makeup Bedford and Milton Keynes. Ombré Brows (also known as Powder Brows/Shaded Brows) is a semi-permanent makeup procedure, where through the manual process of inserting pigment into the top layers of skin.
The procedure is a two step process (initial insertion of pigment & touch-up 6-8 weeks later which is £70).
We create the desired fullness and design of the eyebrows.
This technique differs from Microblading in that we create a misty, powder filled brow resembling the look of makeup application, or a fresh eyebrow tint.
They are semi-permanent, in that most fade over time if no additional procedure is performed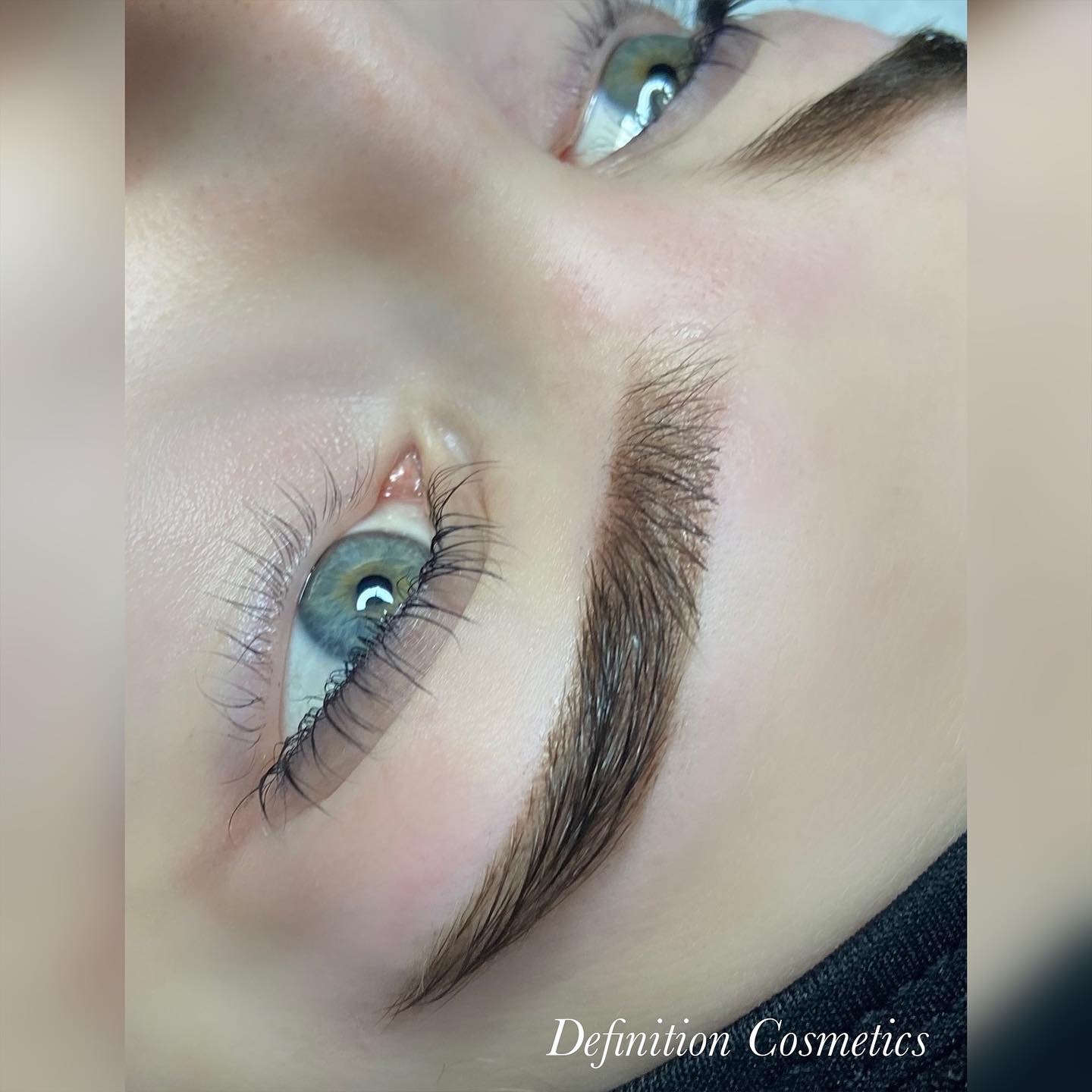 Frequently Asked Questions
How long do the results last for?
Ombré Brows can last for 1-3 years.

A touch up is required 6-8 weeks after the initial appointment which is £50.

Clients that choose a soft look, light colour shade or did not follow the after care instructions may require more touch up appointments.
Factors that will cause your semi-permanent brow tattoo to fade faster: 
Tanning bed / sun exposure

Exfoliating

Oily skin

Medical conditions
We suggest a yearly topup to maintain your procedure colour integrity
Does the procedure hurt?
Pain varies from person to person

People who wax or pluck their eyebrows regularly will find the procedure painless whereas someone who has never touched their eyebrows may feel some discomfort.

A safe topical anesthetic cream will be applied to ease the procedure for you.



What do OMBRÉ brows look like?
The tails of the brow are darker, and as you move towards the front of the brow it starts to fade.

The effects will be waterproof  and smudge-proof.

It lasts longer than Microblading, typically around 2 years on average.

Results are not determined until touch-up application is completed.



Do you have to have a patch test?
Yes we advise you to come for a consultation once you have booked your appointment we can also post out a patch test.
Can I rearrange my appointment?
We do not accept last minute cancellations! you only accept 24 hour notice for cancellation or changing the dates for any appointment.
How do I decide on the best shape for my brows?
Claire will draw in your shape and will not begin until you are happy.
Can I have the treatment if I am pregnant or breastfeeding?
No we don't do treatment if you are pregnant or breastfeeding. You can book your appointment once you stopped breastfeeding.
Is there a chance of infection?
Safety is our priority.

We have been approved by local council to carry out this procedure from our clinic as it meets their highest standards.

We adhere to the strictest infection control standards.

One time use sterile disposable needles are always used, which are opened in front of each client.
Do I have to pay deposit to secure my appointment?
Yes £100 deposit is required to secure your appointment and is non refundable at the time of your booking.
Any further question please do not hesitate to get in touch.
This error message is only visible to WordPress admins
Error: No connected account.
Please go to the Instagram Feed settings page to connect an account.
I would thoroughly recommend Claire, she is professional, highly skilled and knowledgeable. I had an eyelash lift and tint and she was super friendly and made me feel at ease throughout. The results were amazing and I will be making it a regular thing.

Laura Moore


September 27, 2021

Hair is incredible every single time, perfect colour and extensions fitted amazingly. Love it!!

Megan Carter


January 22, 2022

Highly recommend Claire. I have visited her several times now and have had a colour correction done as well as my brows. Very professional, explains what she is doing and why throughout, displaying her years of experience and knowledge which in turn made me feel at ease. Looking forward to my next appointment already!

Gemma Morton-Bates


October 5, 2021

I started having vitamin B12 injections with Clare a few months ago, and was amazed at how quickly it made a difference to my energy levels. As someone who has Chronic Fatigue Syndrome, it has been a huge game changer for me, and I would MASSIVELY recommend it. It is such good value for money, and so quick and easy, I wish I had discovered it years ago!

Anne Bryant


January 16, 2022
Contact Us
Have a question about our procedures, want to leave feedback or simply just say 'Hi'?
Please get in touch, we would love to hear from you.
How to find us
Creative Hub Studio Unit 7, Water End Barns, Eversholt, Milton Keynes, MK17 9EA
07734 319882
[email protected]